&nbsp



Crystalline materials:

Understanding the structural, energetic and electronic properties of materials is crucial to harness them for technological applications. We have expertise in elucidating how structure affects the energetic stability and electronic properties of crystalline polymorphs, how intrinsic and extrinsic defects alter the electronic and energetic properties of materials, and how surfaces further change chemical and physical properties. Select example publications:

"Hybrid-DFT Modeling of Lattice and Surface Vacancies in MnO", J. Phys. Chem. C (2018), 123 (13), 8133.

"Moprhological Features and Band Bending at Nonpolar Surfaces of ZnO", J. Phys. Chem. C (2015), 119 (21), 11598.

"Band alignment of rutile and anatase TiO2", Nature Mater. (2013), 12, 798.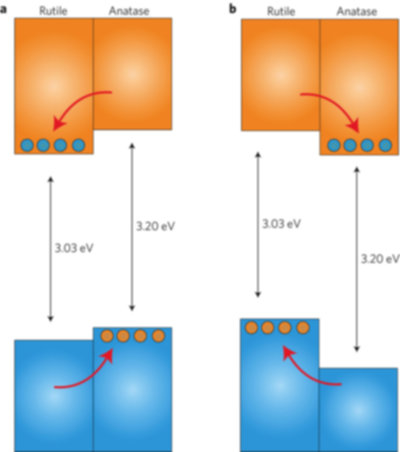 &nbsp



Heterogeneous Catalysts/Catalysis:

Tailoring materials to accelerate chemical reactions via catalysis is crucial for efficiently synthesising many important chemicals, and for delivering the energy revolution that will transfer society from fossil fuel to renewable resources. We have expertise in investigating how catalyst structure and composition affects catalysis, and how reaction profiles vary depending on reaction environments. Select example publications:

"Computational QM/MM investigation of the adsorption of MTH active species in HY and H-ZSM-5", Phys. Chem. Chem. Phys. (2019), 21 (5), 2639.

"Tailoring Gold Nanoparticle Charcteristics and the Impact on Aqueous-Phase Oxidation of Glycerol", ACS Catal. (2015), 5 (7), 4377.

"Designer Titania-Supported AuPd Nanoparticles for Efficient Photocatalytic Hydrogen Production", ACS Nano (2014), 8 (4), 3490.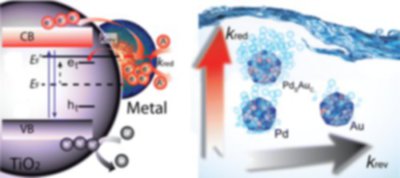 &nbsp



Method development:

Understanding of chemical properties is increasingly dependent on accurate physical models, whereby the behaviour and properties of a system can be tested. Implementation of these models in highly-parallelised software allows the investigation of complex systems, and for predictions to be made so that we can accelerate chemical discovery. We have expertise in the development of modern, parallelised computational software for simulations ranging through quantum mechanics, molecular mechanics and continuum modelling. Select example publications:

"Open-source, python-based redevelopment of the chemshell multiscale QM/MM environment", J. Chem. Theo. Comp. (2018), 15 (2), 1317.

"Embedded-cluster calculations in a numeric atomic orbital density-functional theory framework", J. Chem. Phys. (2014), 141, 024105.

"Dopant-induced 2D-3D transition in small Au-containing clusters: DFT-global optimisation of 8-atom Au-Ag nanoalloys", Nanoscale (2012), 4 (4), 1109.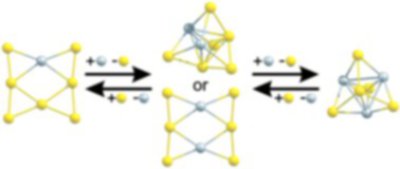 &nbsp



Precious-metal nanoparticles:

Discretised systems, such as nanoparticles, offer novel chemical and physical properties that are strongly dependent on the composition and size of the system. We have expertise in understanding how the structure of metallic nanoparticles, and their composition when doped with secondary elements, can change the chemical activity in catalysed reactions or in optical applications. Select example publications:

"DFT-computed trends in the properties of bimetallic precious metal nanoparticles with core@ shell segregation", J. Phys. Chem. C (2018), 122 (10), 5721.

"Controlling Structural Transitions in AuAg Nanoparticles through Precise Compositional Design", J. Phys. Chem. Lett. (2016), 7 (21), 4414.

"A Selective Blocking Method To Control the Overgrowth of Pt on Au Nanorods", J. Am. Chem. Soc. (2013), 135 (17), 6554.